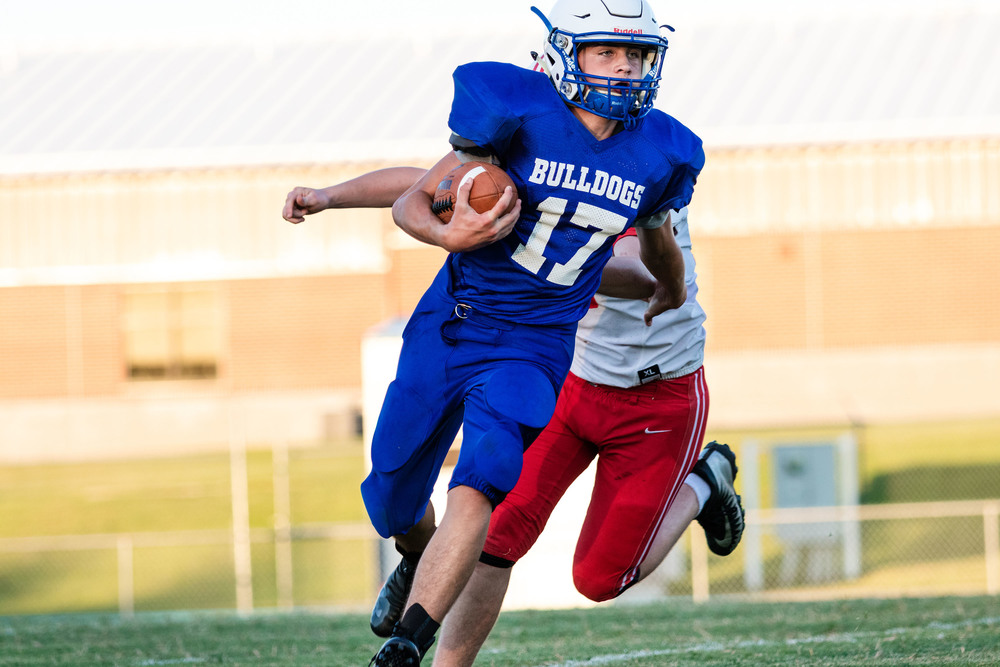 Junior Bulldogs Open Season
Brent Roberts
Friday, August 30, 2019
An inauspicious start doomed the Bald Knob Junior High Bulldogs in its opening game of the 2019 football season. After falling behind 22-0, Bald Knob managed to evade a shutout against Harding Academy with a 2nd-half touchdown run; however, the damage was too much to recover from, falling 30-6.

The 7th-grade Bulldogs, too, dug itself an early hole. Despite giving up an opening drive score, Bald Knob's defense stood firm for the remainder of the contest. A late 2nd-half score pulled the team within one touchdown of the Wildcats before time ultimately ran out.


Both teams have a bye next week and look to bounce back in two weeks at Newport.