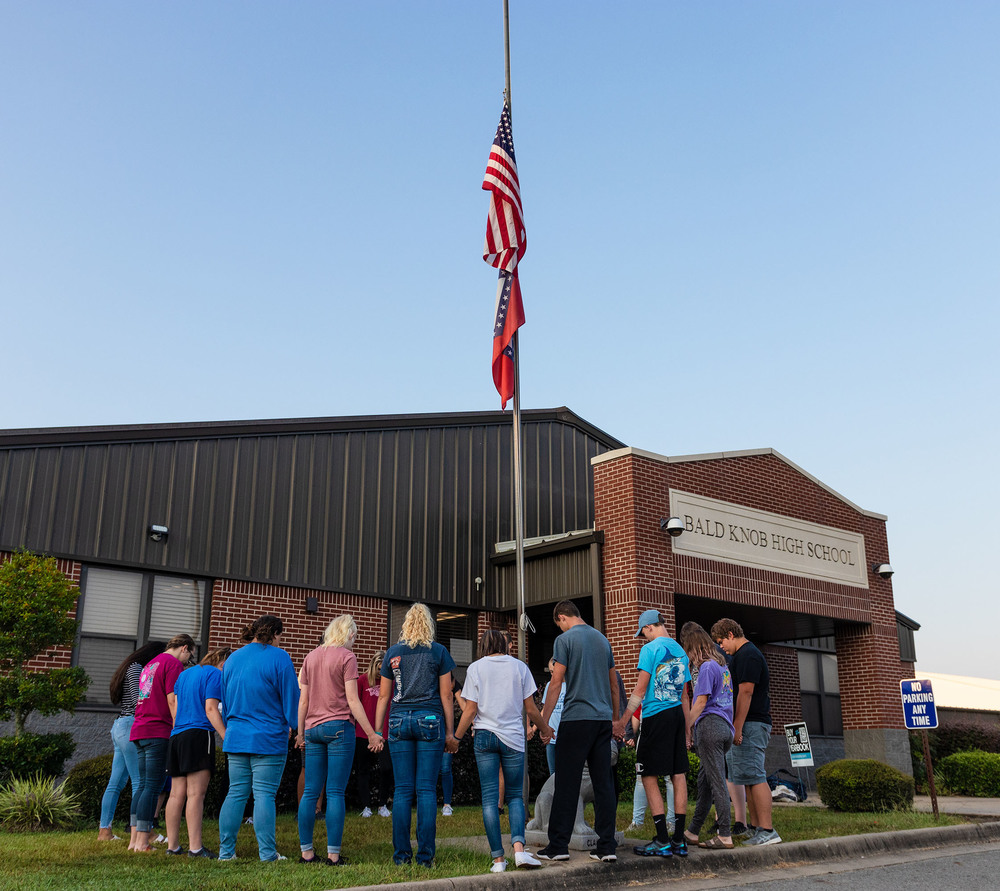 BKS Remembers Malissa White on 9/11
Brent Roberts
Wednesday, September 11, 2019
Today we remember the life of 1982 alumna, Malissa White. Eighteen years ago on the 99th floor of the North Tower in New York City, Malissa's life was tragically abbreviated on September 11, 2001. A smart, driven, and successful young lady, Malissa was sincere and lived her life with a pure heart of kindness. While she may have departed from this world, her spirit lives on, and her memory will never be forgotten.
With our deepest love and respect, the Bald Knob Schools family remembers the life of Malissa White and the other 2,976 victims of the attacks on the World Trade Center. This morning, the Bald Knob chapter of the Fellowship of Christian Athletes remembered Malissa with a prayer around the flag pole.
The Bald Knob School District extends our thoughts and prayers to Malissa's family on this day and every day.
"No day shall erase you from the memory of time." -Virgil