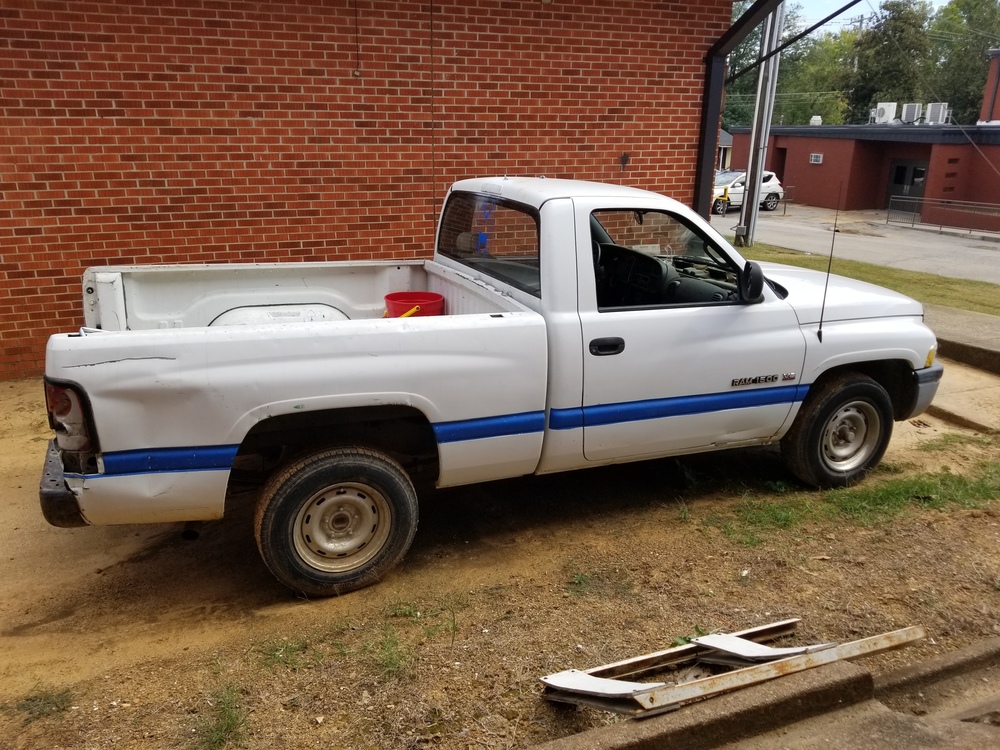 Notice of Sale: 1998 Dodge Pickup
Bald Knob Public Schools
Friday, October 11, 2019
The Bald Knob School District is placing for public sale a 1998 Dodge Pickup. A description of the truck is as follows: 3.9 v6 engine, 147,280 miles, AT transmission, and 2x4 drive.
The minimum bid is set at $175.00. The successful bidder must make payment and remove the truck from school property within one (1) week of bid award notification. The bid should specify the truck description and the amount. Interested parties should submit sealed bid with the offer to the Superintendent's office by 3:30 pm on October 23, 2019.
Sealed bids shall be addressed to:
Bald Knob School District
ATTN: Melissa Gipson, Superintendent
103 West Park
Bald Knob, Ar 72010
The truck is available for public inspection at the Bald Knob School District. Please contact Becky Green or John Blankenship to make an appointment by phone at 501-724-3361 or by email becky.green@baldknobschools.org or john.blankenship@baldknobschools.org.