October School Board Recognitions
Bald Knob Public Schools
Monday, October 28, 2019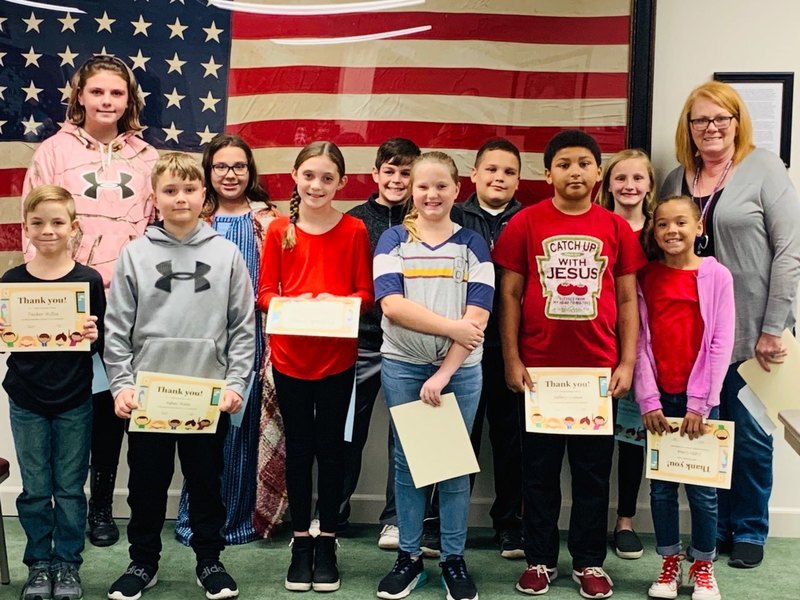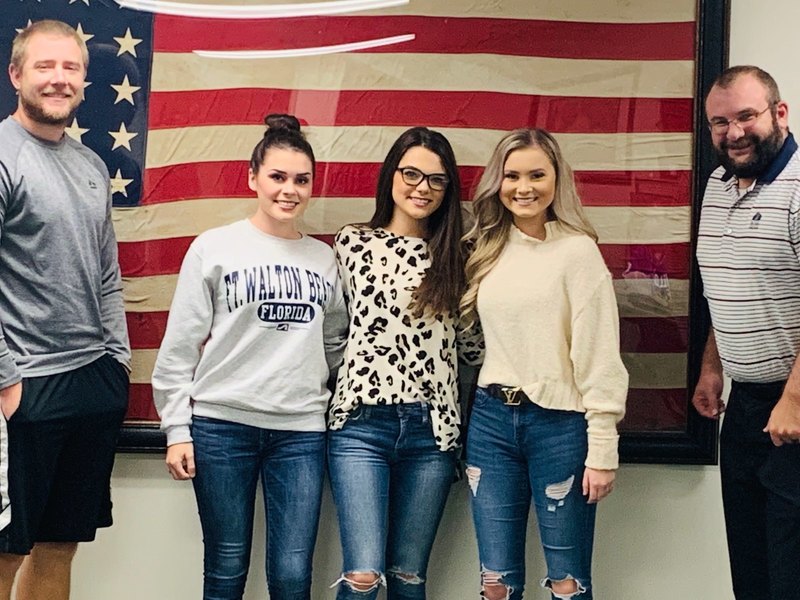 Principals honored K-12 students at the regular school board meeting in October who exhibit the district's core values of pride, achievement and integrity in all they do.
Ms. Lisa Moore recognized fourth and fifth grade student ambassadors who are tasked with the responsibility of meeting monthly with building administration to assist in creating an inviting and safe school environment for students: Zippy Coles, Jeffery Comer, Asher Hale, Tucker Hillis, Blane McCormick, Kynnedy Morris, Izzy Richardson, Hailey Wagnon, Madison Burrow, Matthew Gladden, Michael Gladden, Mollie McAnally, Makayla O'Dell, Levi Shreves, Keegan Smith, and Maddie Yarbrough.
Mr. Justin Russell recognized Bald Knob Middle School students who are the "Top Dogs" for October: Cami Hyatt, Jameson Hillis, and Stephen Harrell.
Mr. Clint Williams recognized the girls' golf team who earned the title of Conference Champions: Emilee Thomason, Sydnee Roach (Individual Runner Up), Brooke Glaze (Individual Runner Up), Madelyn Throckmorton, Cloyee Chambliss, Karlie Cochran, and Zoei James.
Congratulations, Bulldogs!