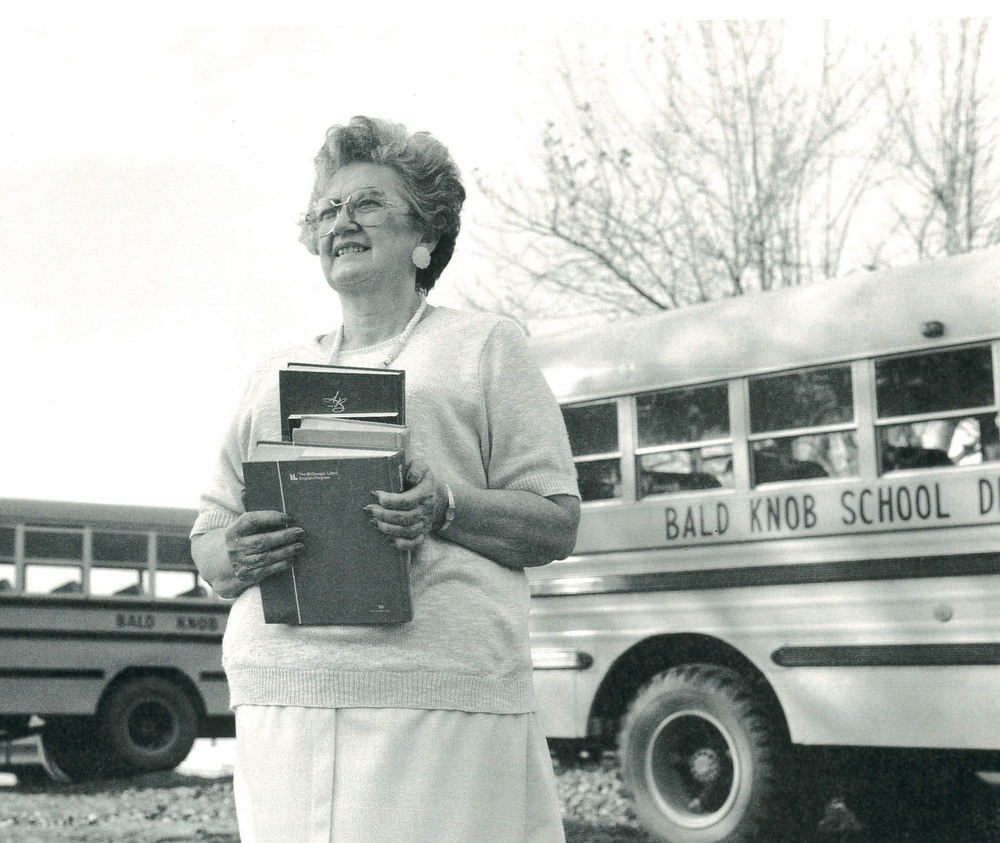 Miss Bettye McLaughlin Scholarship Fund
Brent Roberts
Monday, November 11, 2019
Miss Bettye McLaughlin…Friend, Mentor, Hero.
For those of us who knew this phenomenal lady, we remember the Friday night football games and afternoon pep rallies with Miss Bettye McLaughlin in charge. No one could fire up a crowd like Miss Bettye. How many of us remember the thrill of hearing Miss Bettye announce the homecoming royalty at the auditorium? Those memories will always be a part of us.
Miss Bettye began her 48-year career at Bald Knob as a junior high English teacher and Yearbook sponsor in the fall of 1955. She also worked tirelessly as the sponsor of the school yearbook and the cheerleaders. School spirit and Bulldog pride were always her underlying message. She spoke with passion, emotion, and love.
Dedication was not just a word to Miss Bettye; it was a way of life. She taught the proper use of English in speaking and writing; she also inspired many with her love of literature and motivated her students to work and to be successful.
Now we have an opportunity to influence the lives of generations of Bald Knob students by donating to the Bald Knob Public Education Foundation and the Miss Bettye McLaughlin Memorial Scholarship fund.
An anonymous donor has agreed to match up to $10,000 towards this scholarship. No donation is too big or small. Please click on this link and contribute to this scholarship. The deadline is December 20, 2019.