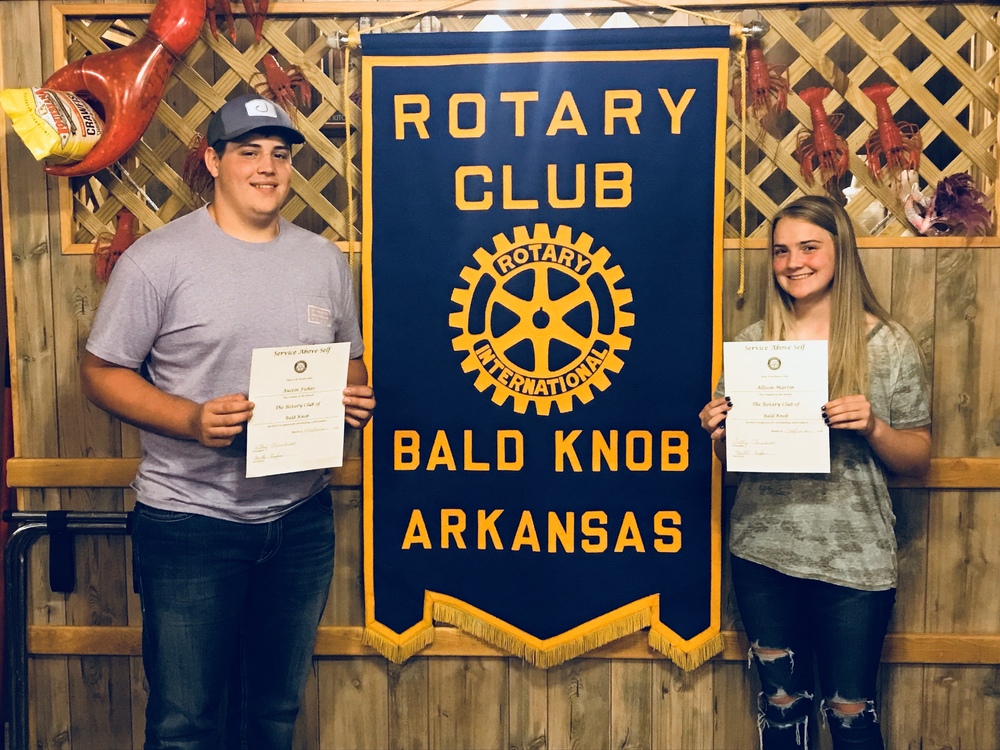 Rotary Student of the Month for October
Bald Knob High School
Wednesday, October 03, 2018
The Rotary Club of Bald Knob honored seniors Austin Fisher and Allison Martin as Student of the Month at its regular meeting today. President Cathy Churchwell shared comments regarding each student from the Bald Knob High School Staff.

"Austin Fisher lights up every room when he enters because he always has a smile on his face and is friendly with all of his peers and teachers. He is a respectful and hard-working student. He is one of the leaders of the senior class (Student Council, Beta VP, etc.). He exemplifies all of the characteristics of a Rotary Student of the Month."
"Allison Martin is loved and respected by all of her teachers and peers. She has always challenged herself academically, and she's one of the top students in the senior class. She also challenges herself in her extracurricular activities. No matter what obstacles Allison faces, she always has a smile on her face and gives 100% effort. As a result, Allison is the perfect Rotary Student of the Month."