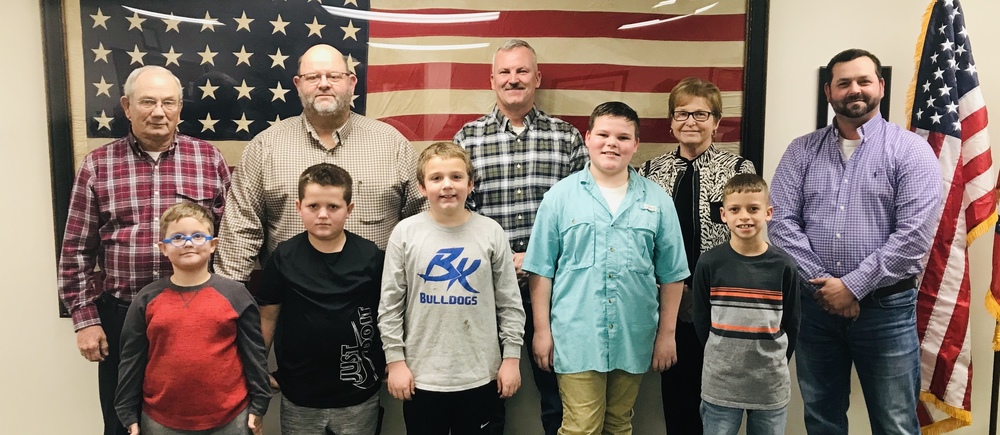 School Board Recognition: December
Bald Knob Public Schools
Thursday, December 20, 2018
At the regular school board meeting in December, the board had the opportunity to celebrate recent student successes.
Ms. Ashlee Roberts, chess sponsor, recognized the elementary chess team for their performance at a recent chess tournament:
Noah Biram, 17th Place out of 23
Sawyer Stephenson, 15th Place out of 23
Mollie McAnally, 13th Place out of 32
Nicholas Roberts, 14th Place out of 32
Jackson Wammack, 7th Place out of 32
Austin Anselmi, 15th Place out of 27
Leighvie Jones, 21st Place out of 27
Adrian Williams, 23rd Place out of 27
Mr. Justin Russell, middle school principal, introduced middle school BETA club representatives who shared BETA's vision for their club and plans to be an integral part in serving to improve the school and community:
Zoey McGillvray, Eighth Grade
Hallie Sterling, Eighth Grade
Hannah Sterling, Eighth Grade
Ms. Monica Roberts recognized seniors, Maddie Glaze and Alanna Williams, for their accomplishments in the Walt Disney World Parade. While over 800 students tried out for leading roles in the parade, both Maddie and Alanna secured the premier leads in the front of the parade.
The Bald Knob School Board is elated to recognize the hard work and dedication of our students who are living out the district's mission to instill pride, achievement, and integrity in the life of every student. Additionally, many thanks are extended to the parents and educators who invest in our students daily to see them flourish.