Over the next three days the floors will be redone in the red brick gym and the high school gym. Please do not get on the floors of either gym until Tuesday!

School Choice is open for Bald Knob Public Schools! We know you have a choice, and we want to thank you for considering joining the Bald Knob School District through School Choice. Parents must register their student before May 1, 2023. You will need to submit an application and proof of residence, such as a utility bill or mortgage statement which bares the parent's name. Forms may be picked up at the administration office.
The start time for the conference basketball games at Rose Bud on Friday have been moved up to 4pm to accommodate homecoming festivities.
Come out and support the bulldogs in a conference matchup @ Lisa Academy tonight. Tipoff for Jr Girls is 5pm!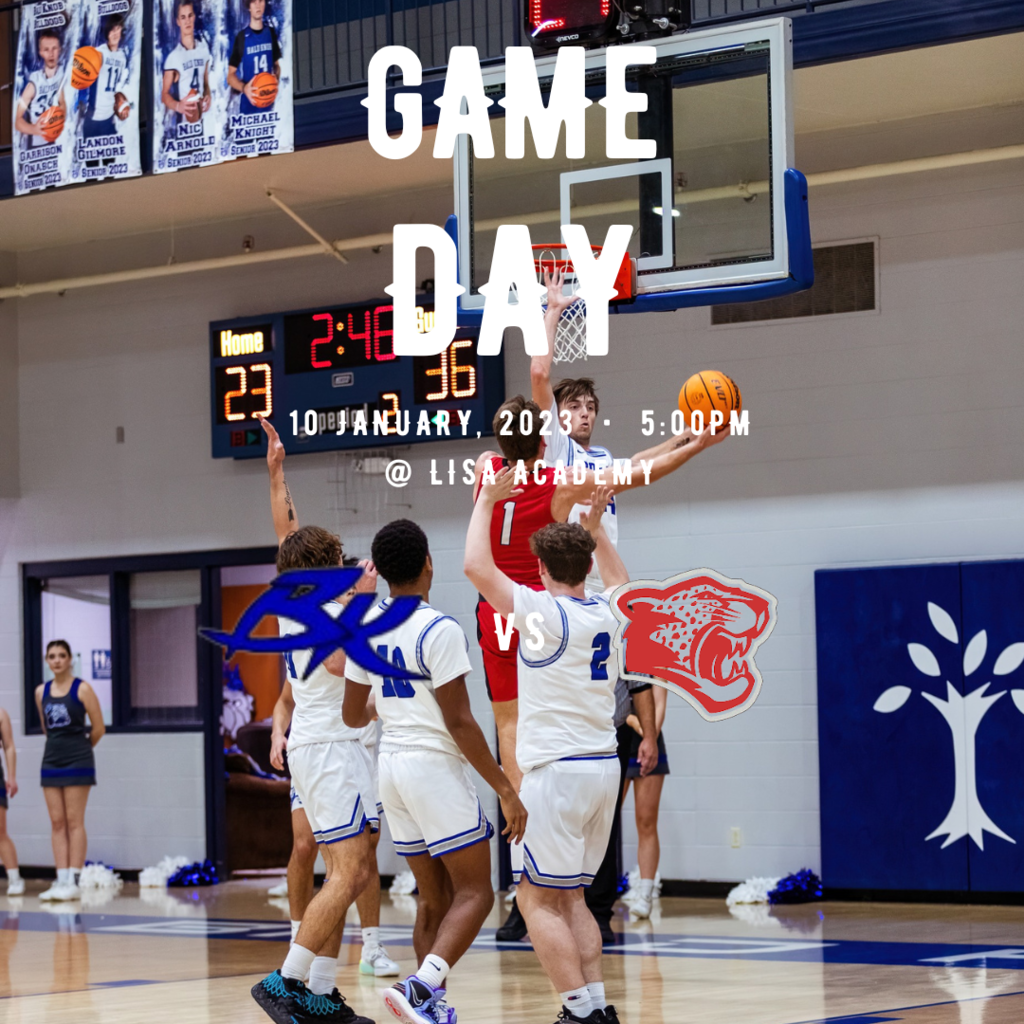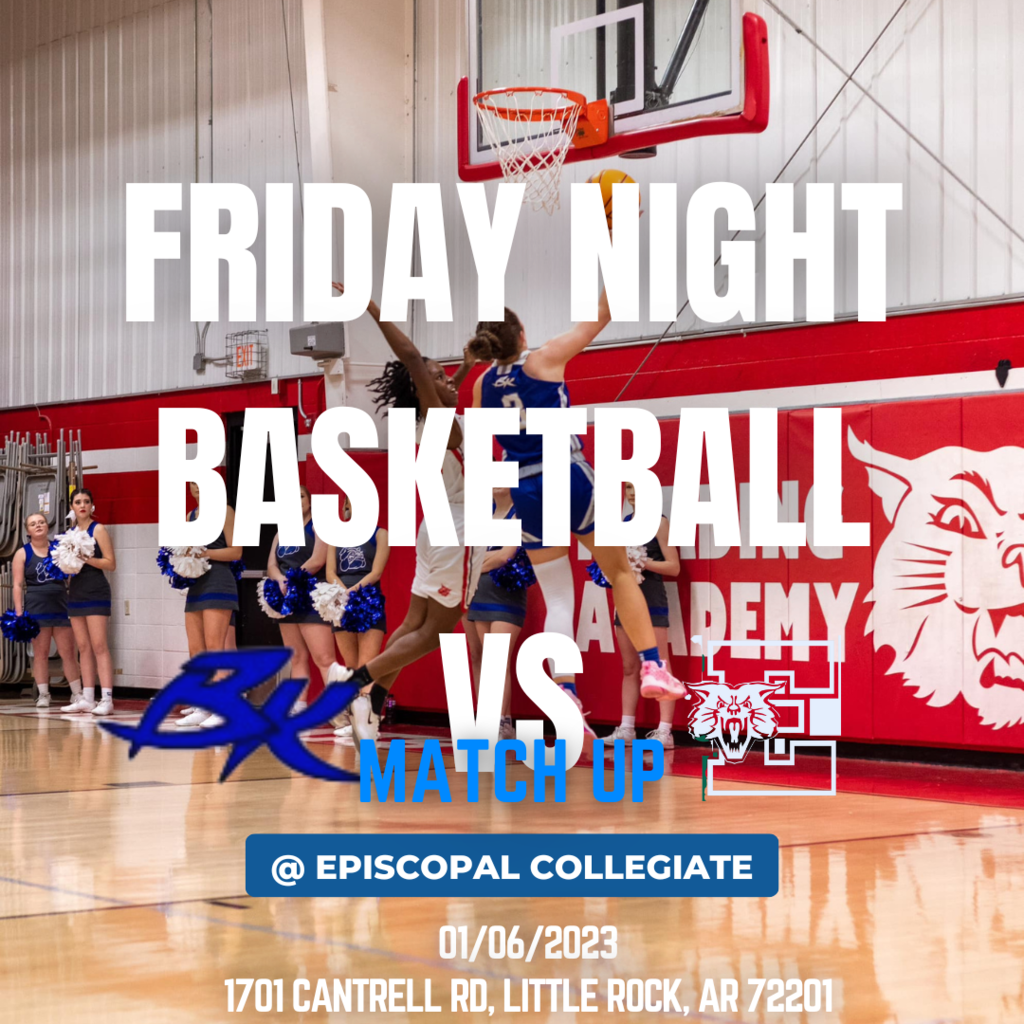 The following information pertains to our conference matchup with Episcopal Collegiate on Friday: Episcopal Collegiate Athletics is now using "Ticket Spicket" for our digital tickets this season. We will not accept cash at the gate. The link above can be used to purchase tickets prior to the event. You can also scan a QR code at the front gate if necessary. Concessions will still be using cash. If you could please share with your fans. Episcopal Digital Ticket Site Direct:
https://events.ticketspicket.com/agency/7dcf0690-92d6-45ea-ac13-46deaac2c75f/events/c09bef03-66ac-4ed1-878a-d65bfbe96daa
Episcopal Collegiate Athletics YouTube page will be streaming the games live for those who are unable to attend. The game schedule will be Sr high JV @ 5pm followed by Sr Boys & Girls.

There will be a Winter Dance TOMORROW from 5-7 pm in the HS commons. Admission $5, pictures $2, and drinks $1. Casual Dress. (School Dress Code Applies)
Come out tonight and support the Bulldogs as we play Harding Academy in a conference matchup in Searcy!

Warmest thoughts and best wishes for a Happy New Year. May peace, love, and prosperity follow you always.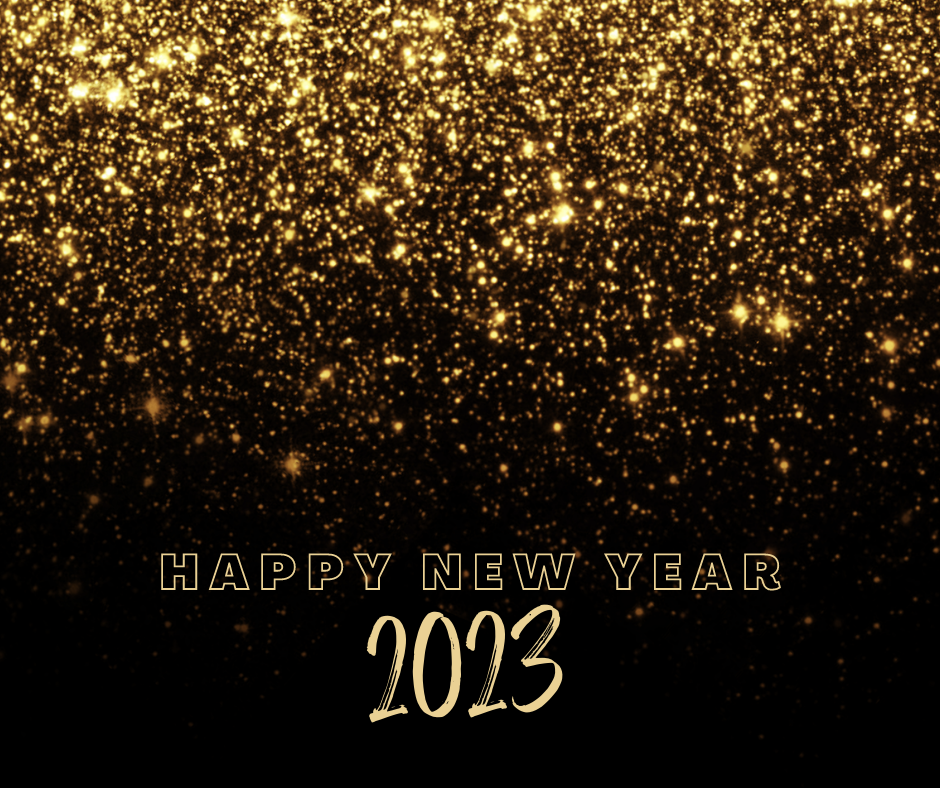 We hope all of our Bulldog families have enjoyed the holiday break. This is just a reminder that students will return to school on Tuesday, January 3rd. We hope you all have a fantastic New Year!
The finals for the Bald Knob classic will be tomorrow at Bulldog Arena. Championship games start at 6pm with the boys to follow at 7:30!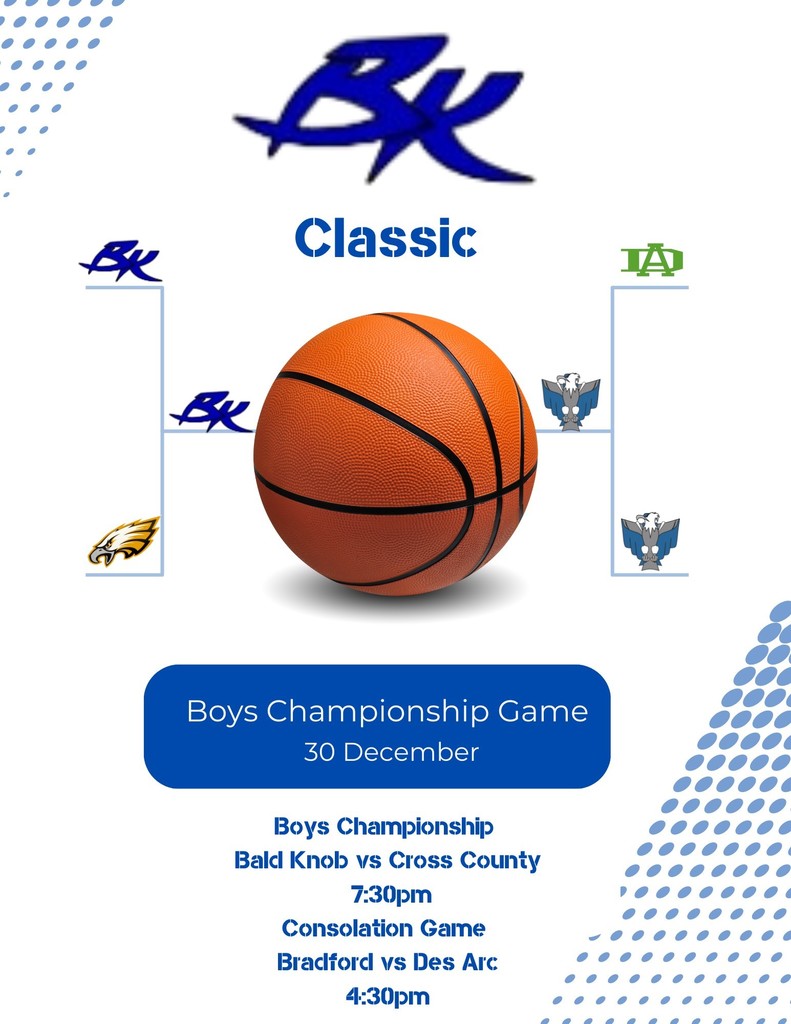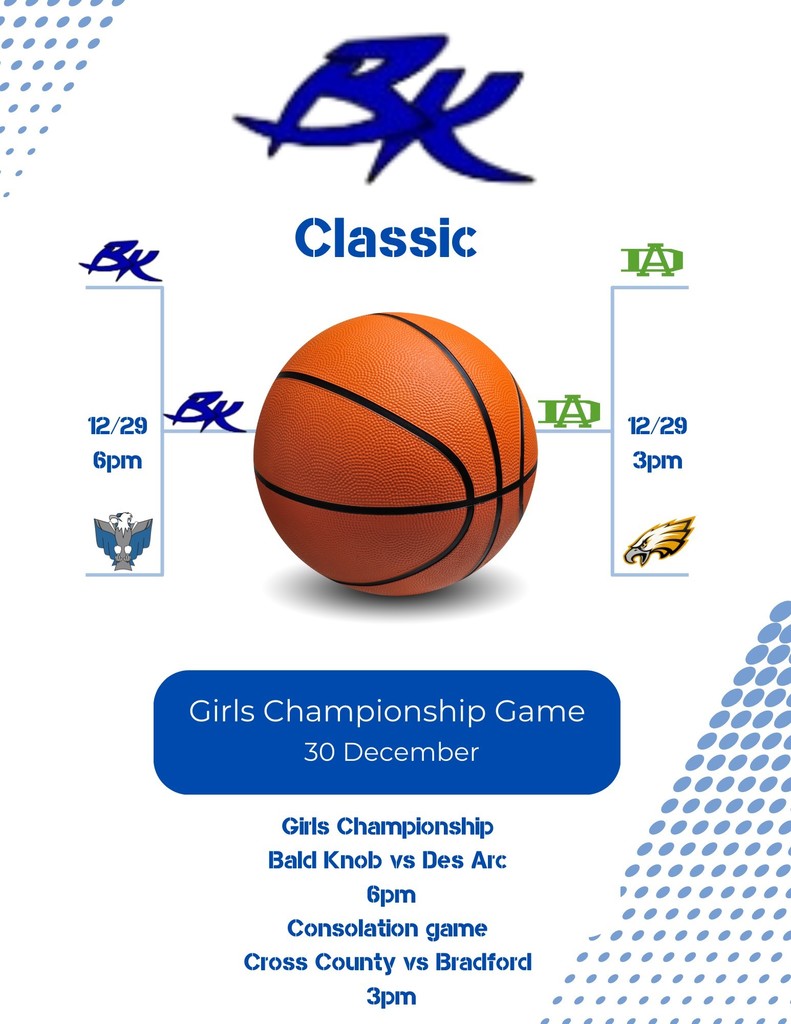 The Bald Knob Police Department will be utilizing Bald Knob School District's ALE building for training on December 29 beginning at 8 AM. Please do not be alarmed by the increased presence of police on campus.

Happy Holidays, Bulldog Family!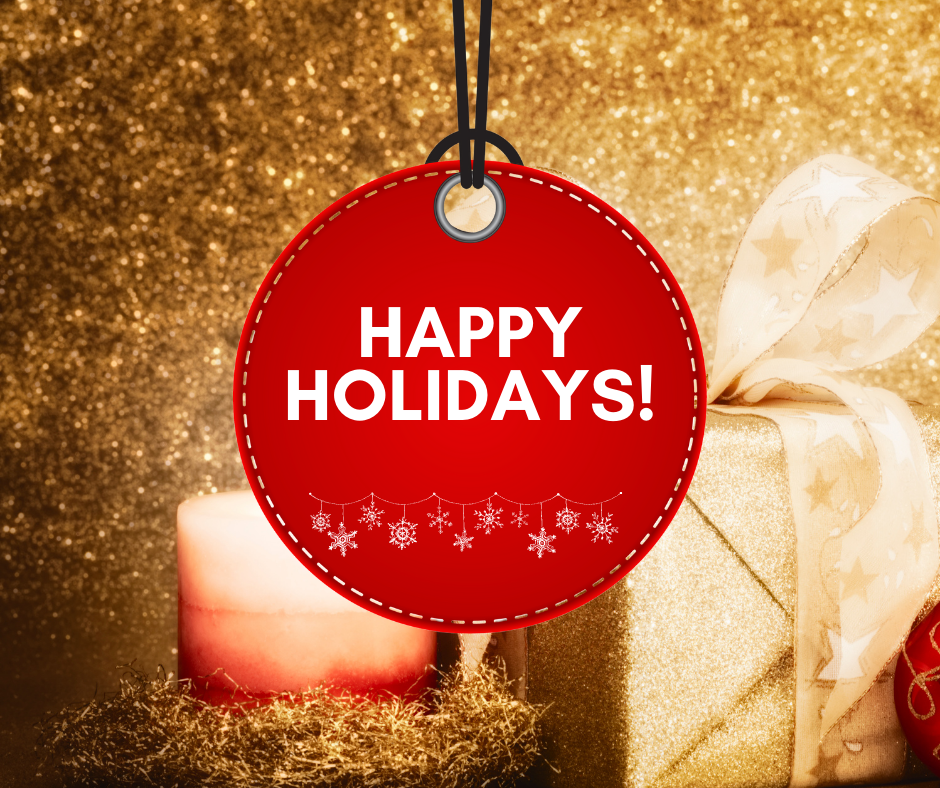 Come out next week for the Bald Knob Classic and support our athletes as they get back into the swing of the season!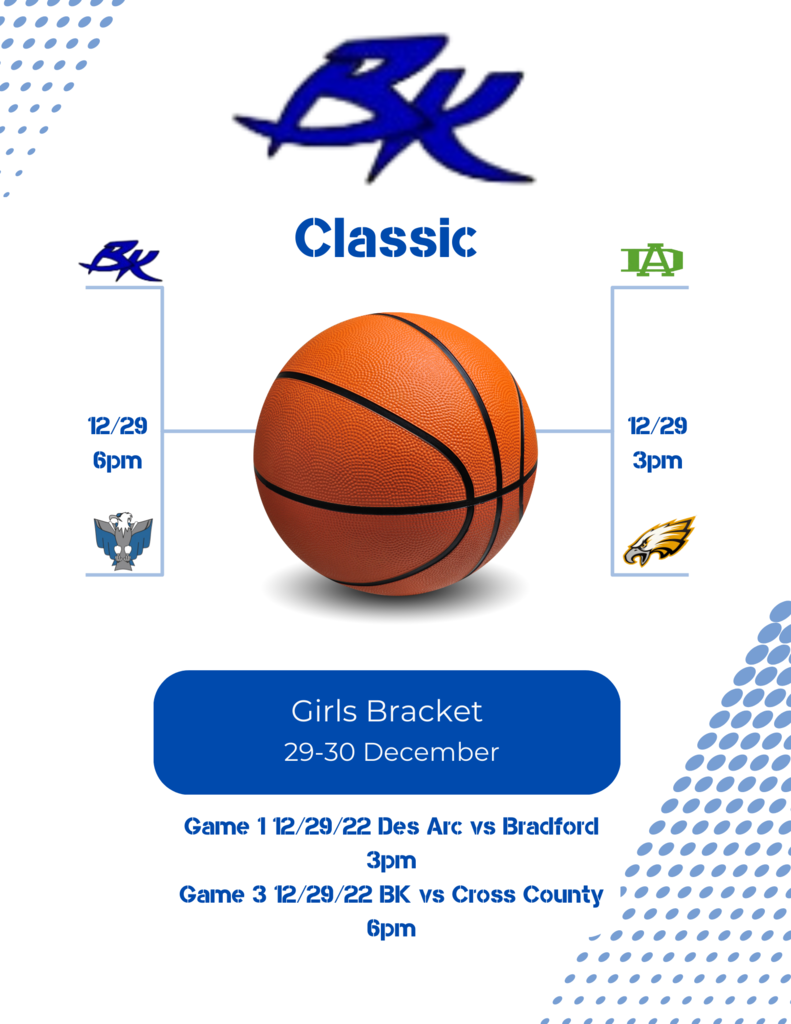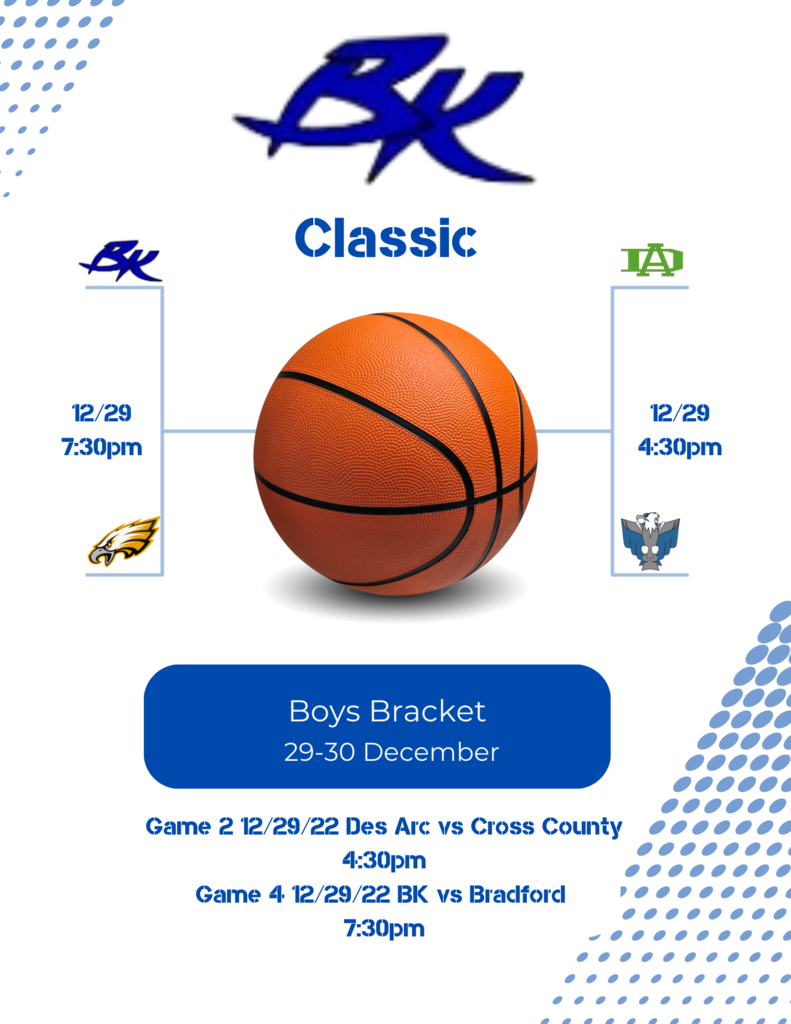 Come out tonight and support your Bulldogs as they face the Pangburn Tigers in a conference matchup. Games start with the 7th grade boys tip off is 4pm!

The Bald Knob School Board will meet at 6pm TONIGHT in the Admin building.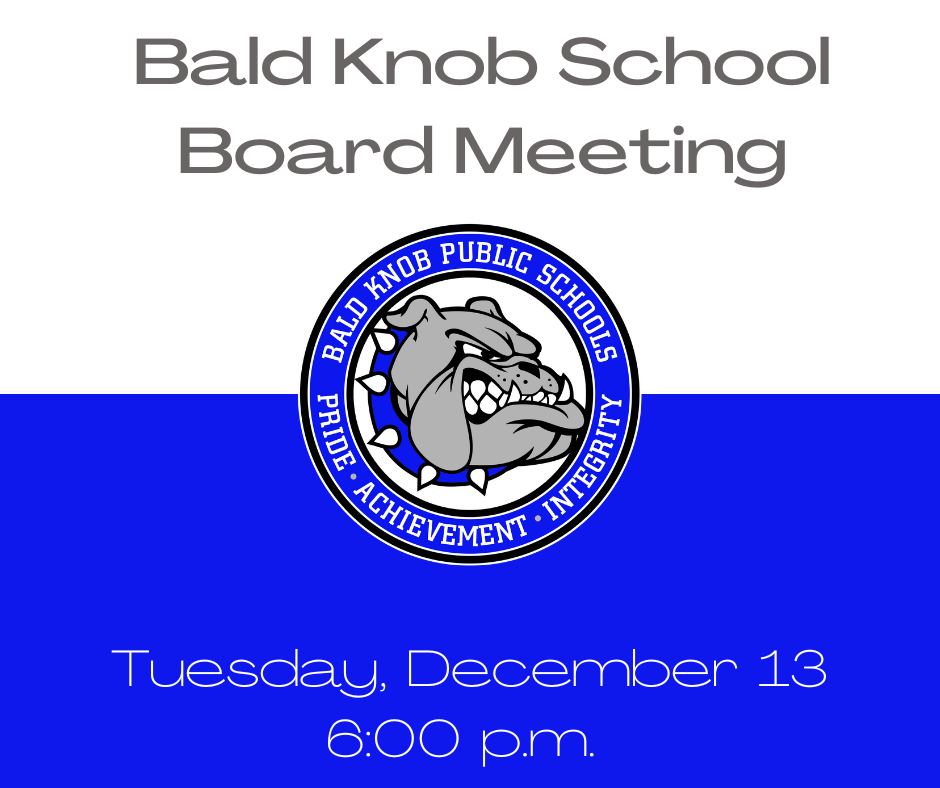 Due to the BK Christmas Parade being moved to tomorrow night, the regular board meeting scheduled for tomorrow night will be moved to Tuesday night at 6:00 p.m.

The Bald Knob School Board will meet at 5:30 pm tonight for a work session in the Admin Building.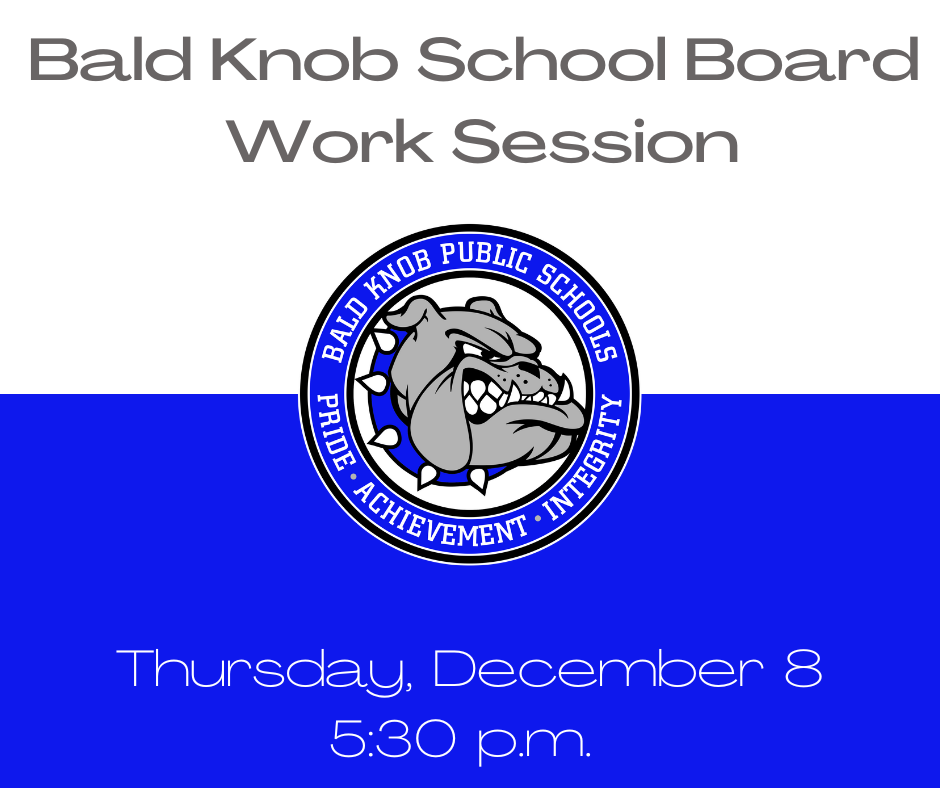 This game was moved to Bald Knob due to problems with Helena's playing surface. Come out tonight and support our athletes!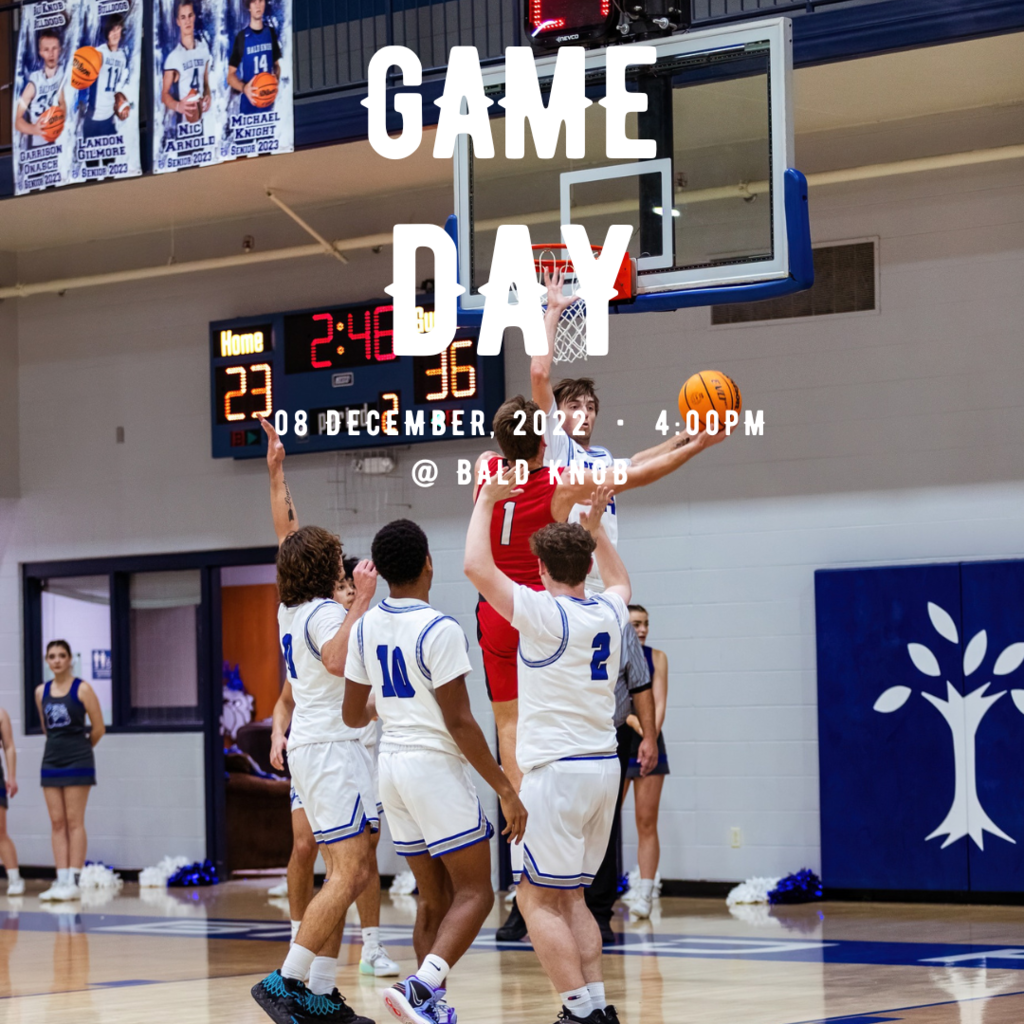 Come out tonight to Pioneer Arena and support the 7th grade & Jr High teams as they take on the Pioneers of Batesville games begin @ 4:30!